Image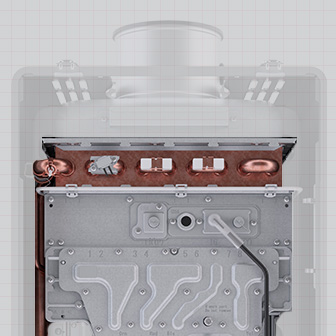 Myth #6
Stainless steel heat exchangers are better.
Some manufacturers only use stainless steel heat exchangers in their tankless water heaters. At Rinnai, we use stainless steel in our condensing models due to the corrosive nature of condensation produced by extra high-efficiency tankless water heaters. But in our non-condensing models, we use copper heat exchangers because they are a much better conductor of heat. The Tankless Truth is stainless steel is not always the best material. It is important to use the right material for the right application.
Other Common Myths
Myth #5
Tankless water heaters don't respond quickly to high demand.
Myth #7
Tankless means upgrading your gas line.
Myth #8
Tankless is a new tech that is unproven.