Upgrade Your Home; Upgrade Your Life
Rinnai tankless hot water heaters are built to commercial-grade standards and each individual unit is tested for quality. So you may never need our industry-leading warranty and legendary support for the most important appliance in your home.
Tankless Benefits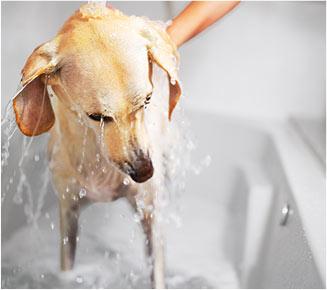 Never Run Out of Hot Water
With a Rinnai tankless water heater, you'll never have to choose between taking a piping hot shower, doing a load of laundry, or running the dishwasher. Hot water is always available.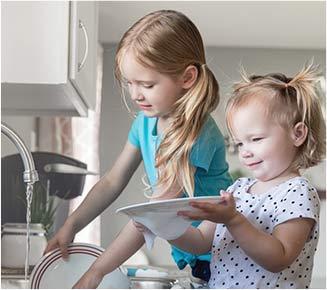 Better Value Than a Tank
Rinnai tankless water heaters last up to twice as long, have twice the warranty, and save energy as they only heat water when it is needed. Consumer financing and rebates are also often available.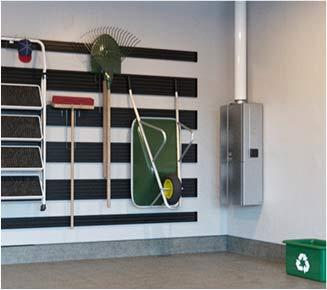 Save Valuable Space
Small and mighty, the suitcase-sized wall units fit in tight, discreet spaces, freeing up more usable living area in your home. No more storing large quantities of water that could potentially leak on your floor. Also, parts are usually replaceable, rather than replacing the entire unit.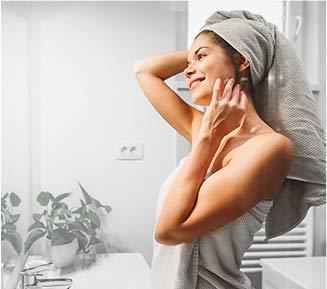 Technology to Improve Your Lifestyle
Select models have the Rinnai Smart-Circ™ Intelligent Recirculation™ that learns your hot water usage pattern and schedules your recirculation accordingly, providing you with hot water faster and when you need it. With the additional purchase of a control-r™ WiFi module (sold separately, compatible with most condensing models), you can integrate it into your smart home technology for greater control and have on-demand hot water in seconds.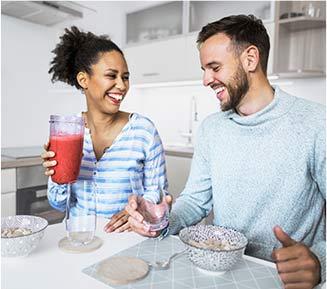 Reliability You Can Count On
Every Rinnai tankless water heater is individually tested for quality before shipping. Unlike many competitors, Rinnai makes the vast majority of our key components, allowing for consistent control of quality. That's why more consumers and businesses choose Rinnai over any other tankless brand.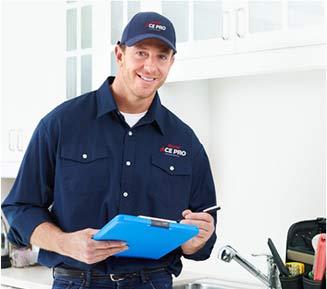 The Rinnai PRO Network
Because professional installation is highly recommended, Rinnai has an extensive network of trained and experienced professional installers to provide you with superior product performance. A Rinnai PRO will help you choose the right model for your needs, provide you with financing options, and perform a top-quality installation.
Looking to learn more?
Visit our Tankless 101 page
for deeper information.
Compare Tankless Models
Learn More" />
Uniform Energy Factor
ENERGY STAR® Qualified
Built-In Recirculation Pump
Quick-Access Services
Wi-Fi Capable (module sold separately)
Condensing Tankless Water Heaters
RSC
RU
RUCS / RUS
0.95
0.91-0.95*
0.85-0.90
Non-Condensing
RE
REP
0.81
0.82
Hybrid
CHS13080H
H-SERIES
Condensing
+80 gallon storage
0.91-0.93
*All RU Models are 0.95 UEF except RU130 is 0.91 UEF