Image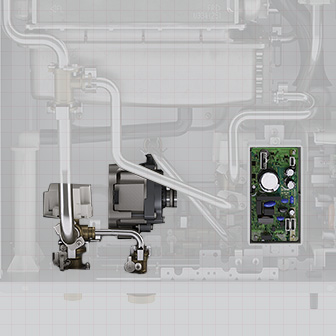 Myth #5
Tankless water heaters don't respond quickly to high demand.
The speed of hot water coming to your faucet isn't determined by whether you have a tank or a tankless water heater. Instead, hot water delivery is determined by the distance between your water heater and your fixtures. Thankfully, we have a solution for that. The Tankless Truth is, we offer tankless water heaters with built-in circulation pumps that deliver hot water to your fixtures quickly and efficiently.
Other Common Myths
Myth #4
Tankless is more expensive to maintain than tanks.
Myth #6
Stainless steel heat exchangers are better.
Myth #7
Tankless means upgrading your gas line.