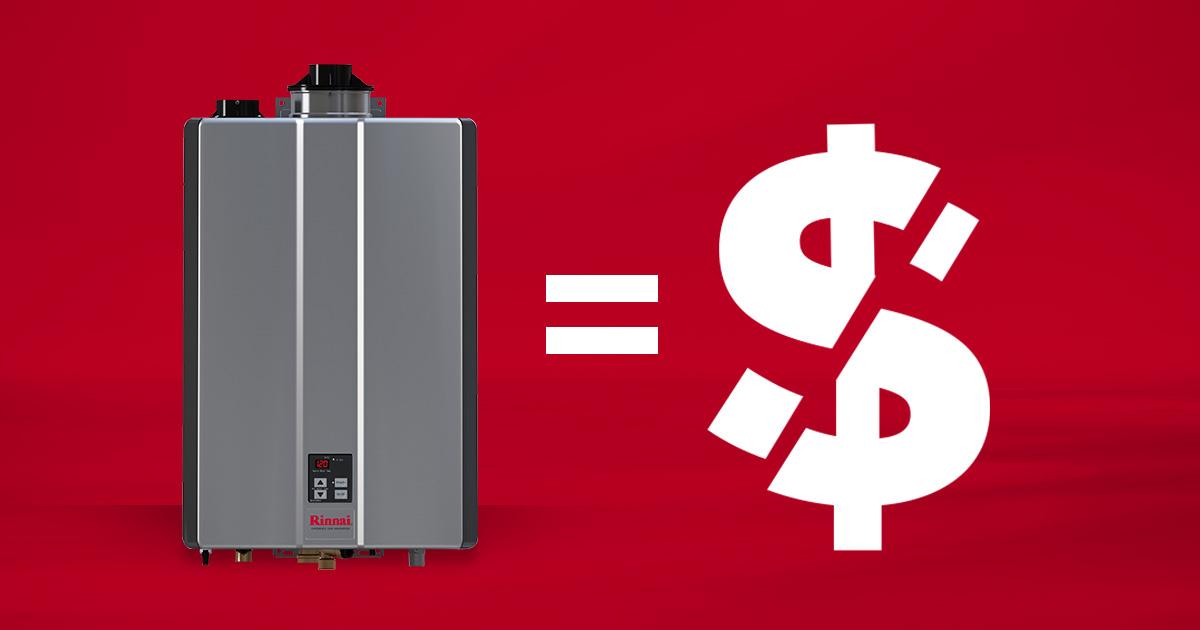 Save MORE by Going TankLESS
Demonstrating Energy Cost Savings with Tankless vs. Tank
Hot water on demand. Sounds expensive, but it doesn't have to be. By installing Rinnai's reliable tankless water heater, users will experience not only hot water on demand, but energy savings as well. Tankless water heaters work by heating water only when needed, so users can enjoy continuous, uninterrupted hot water at the same time, along with savings over a conventional tank.                       
In addition to reducing energy usage by up to 40%, tankless water heaters also cut CO2 emissions.
Just last month, Rinnai launched its enhanced Control-R™ 2.0 module with Amazon Alexa integration. This groundbreaking innovation allows users to tell Alexa "Alexa, ask Rinnai to start circulation" or say, "Alexa, tell Rinnai I want to take a shower," and the Rinnai tankless water heater will spring into action.
The new module showcases an improved, more user-friendly interface – featuring more than 20 voice commands – that allows on-demand voice activation of the recirculation system. The system works by re-circulating the water through the plumbing system, so hot water is always available in whatever part of the house that the user may need it. The best part is, Rinnai can provide this solution regardless of the current plumbing configuration. The enhanced Control-R™ 2.0 mobile app has built-in timers and schedules allowing for multiple on/off periods throughout the day, with the schedule stored locally on the Control-R module. The free app also allows users to remotely put the system into vacation mode when they are away, and a user can even stop a scheduled recirculation event from starting.
To find out exactly how much money a tankless can save users, check out the Water Heater Operating Cost Comparison sheet. Not only will the product save money on operating costs, but Rinnai Tankless Water Heaters have a longer life span of up to twice as long as an additional tank, saving users the hassle, frustration, and additional costs of replacing their water heater more often. In addition, Rinnai provides flexible financing options for customers to help offset the initial cost of going tankless.
With Rinnai tankless water heaters, users can finally feel the freedom with hot water on demand and put an end to rationing showers, dishes, laundry and more, especially if/when they have a full house.