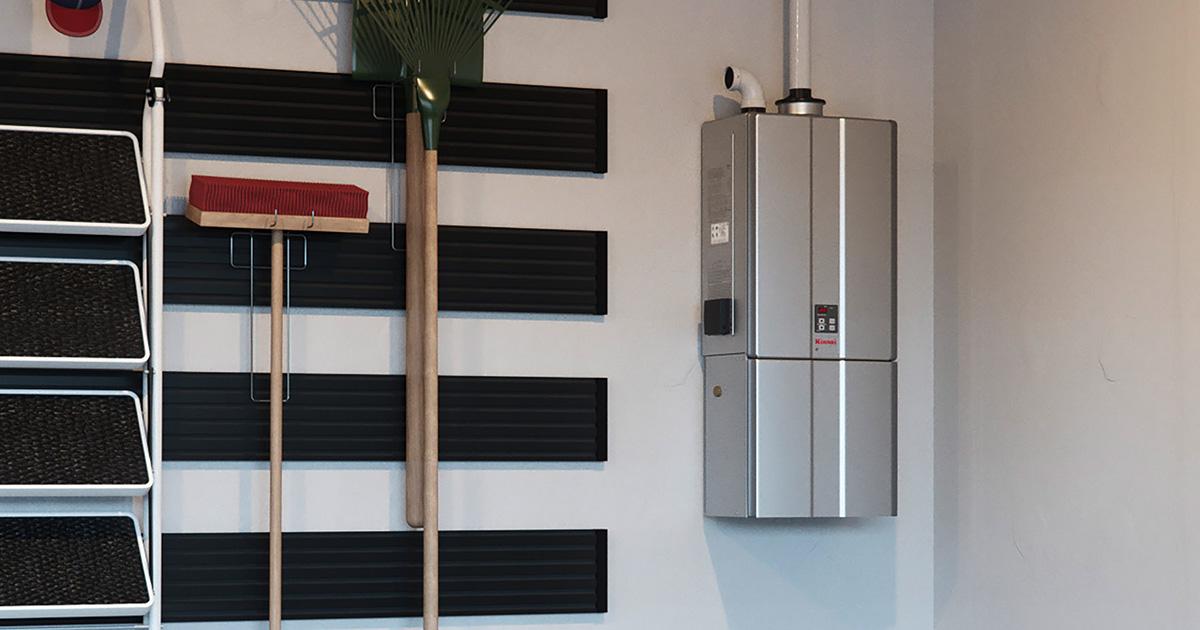 National Home Improvement Month: Tips to Keep Your Tankless Water Heater Working Like New
Warmer weather has arrived for most, and for others, it's right around the corner. It's the perfect time of year to work on both those interior and exterior projects you've been meaning to cross off your checklist – and to make sure your home is in top shape for the changing season. May is National Home Improvement Month, a month dedicated to improving the quality of your home – both inside and out – and that includes your water heater.
Your water heater isn't something you typically think about until it becomes an issue. Annual maintenance on your water heater will keep it working at its peak performance. If your standard tank-style water heater is aging quickly, now is the ideal time to start talking with an expert about replacement options. If it is time to replace your water heater, an energy-efficient option is a Rinnai® Sensei™ Tankless Water Heater. Because a tankless water heater heats water only as needed, homeowners can notice a reduction in their home's energy use and utilize less energy—up to 40 percent less—than standard tank-style water heaters.
Most importantly, scheduling regular preventative maintenance checks on your water heater will keep potential issues at bay. A service technician or professional installer can perform the following maintenance on your Rinnai Tankless Water Heater to keep it running smoothly:
Checking the in-line screen filter periodically for debris (water quality will be dependent on time between filter checks)

Flushing the unit periodically (water quality will be dependent on time between flushes) to keep the unit free of scale and lime
Just as your water heater needs maintenance, so do other systems in your home. Consider these additional spring maintenance to-dos to keep your home in excellent working order:
Check-up on HVAC systems – there's nothing worse than the air conditioning going out on the hottest day of the year! Have your HVAC technician inspect the unit for any damage, clean out the duct work, and make sure the system is in the best shape for the upcoming hotter months.

Cleaning and repairing gutters – if your gutters are loose, leaky or not draining properly, it can cause water damage along your home's foundation and even seep into your basement. When cleaning your gutters, do a quick inspection for any repairs that need to happen to make sure you won't have any issues once summer storms are in full effect.

Check smoke detector and carbon monoxide alarms – the biannual switch of daylight savings time is a good time of year to remember to complete this task.