Why Rinnai is the HOTTEST place to work
Commitment to our Culture
Rinnai America is a Japanese-owned company with Southern hospitality.  We are committed to cultivating a culture of mutual respect for our fellow employees and community in an atmosphere that makes people proud to work here — where everyone makes a difference.
Quality is our destiny in our products, but just as important is the quality of our culture and commitment to each other. Annual employee engagement surveys guide our actions to continuously improve what it is like to be a part of the Rinnai family.
Make a difference in our community through the support of charitable organizations not just with money, but with the time and talent of our employees.  Our Community Day Off benefit allows for paid time off to work at a charity of your choice.  Thereby, enhancing the lives of those impacted in a positive way.  
Find out how to become part of the Rinnai Team.

Helping to build dreams with Square Foot Ministry
Closing the Rinnai Griffin Manufacturing Plant for a day to help Square Foot Ministry's build two homes. Everyone pitched in to build the frame from the foundation of one home to another installing windows on a frame already erected.
   
---
Donating Emergency Kits to Local Senior Center
Rinnai America's Griffin Manufacturing team donates emergency kits to local Spalding County Senior Center as part of the Meals on Wheels program. Their story was picked up in the local news paper. Check out the link if you are interested in learning more...The Griffin Daily News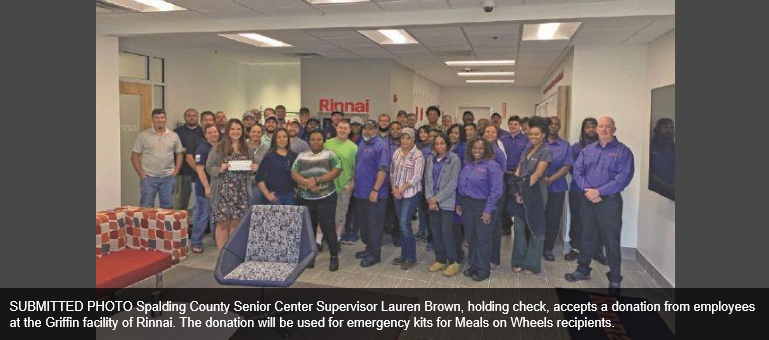 ---
Friendly Fun at the annual Rotary Club Dragon Boat Festival
Building a bridge between cultures and enriching cultural understanding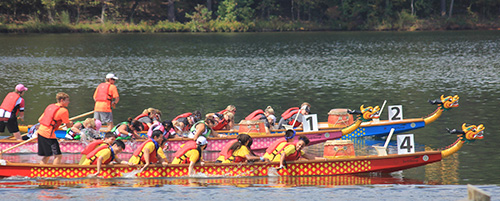 ---
Be a Santa to a Senior in your community
Brighten a Senior Citizens day by providing a thoughtful gift at the holidays.