Endless Comfort and Savings
We design smarter home heating products that deliver superior comfort, convenience and reliability. Our solutions can truly enhance the way your family lives -- from the efficient comfort of our Condensing Boilers to the small-space warmth of our Vent-Free Fan Convectors and EnergySaver Direct Vent Wall Furnaces.
More comfort: Efficient options for customized comfort and lower energy bills
Consistent warmth: Ideal for hard-to-heat spaces like attics, sunrooms, and basements
Advanced heating technology: Whole-home and supplemental heating solutions with installation ease and flexibility
Quality and reliability: Integrated safety features offer peace-of-mind for your family
Condensing Boilers
E Series
An economical solution for home heating. These compact, wall mounted designs can be easily installed as a retro-fit application to replace traditional, less efficient boilers. Rinnai E Series Combi models have the power to deliver whole-home heating and domestic hot water for homes with one to two bathrooms.
Q Series
Compact, easy-to-install solution for residential and light commercial applications. Unparalleled comfort and efficiency along with ease of installation and serviceability make the Q Series Boilers ideal for use in homes or light commercial applications. Q Series boilers offer whole-house heating or heating plus water.
Q Premier Series
All-in-one residential heating and domestic hot water. The perfect option for replacement or new construction, this complete, fully assembled space-saving floor-standing solution features a boiler and tank all in one.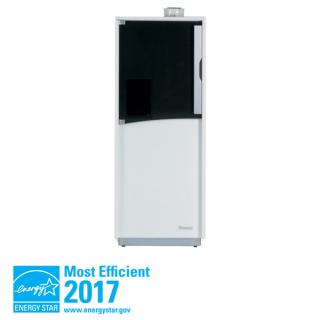 Max Capacity Per Unit:
Up to 2 fixtures
Direct Vent Furnaces
EnergySaver
The Rinnai EnergySaver™ Direct Vent Wall Furnace can transform any living space from basement to sun room, or even the whole home. It keeps room temperature consistent — from floor to ceiling. Rinnai's unique modulating technology can respond immediately to even the smallest temperature fluctuations.
Vent Free Fan Convectors
Fan Convectors
Rinnai's Vent Free Fan Convectors are designed with families in mind. They are simple and efficient with many built in safety features. With no vents or ducts, installation can easily be done in a variety of locations throughout the home.